This is a post composer for Backplane. It is how a user adds content to the community. As backplane supports just about any content a user could ever want to post, this post composer was a challenge to design. The main goal was to have it as easy to use as possible. Less friction = more posts. More then that, better quality posts because the technology isn't in the way. This was achieved through a simple layout using placeholder text as indication of what the expected action is.
We also wanted to have advanced features for power users easily accessible, but again not in the way. This was done by hiding the markdown functions in a drawer (see below for example.) 
In addition to those goals it needed to be responsive to the many screen sizes available. With the simple design we were able to do it in 2 widths.
Markdown "Drawer" is opened when the circle arrow on the right is clicked. Designed to be hidden for the most part, this is a power user feature. Goal was to keep it as un-obtrusive as possible, yet still accessible.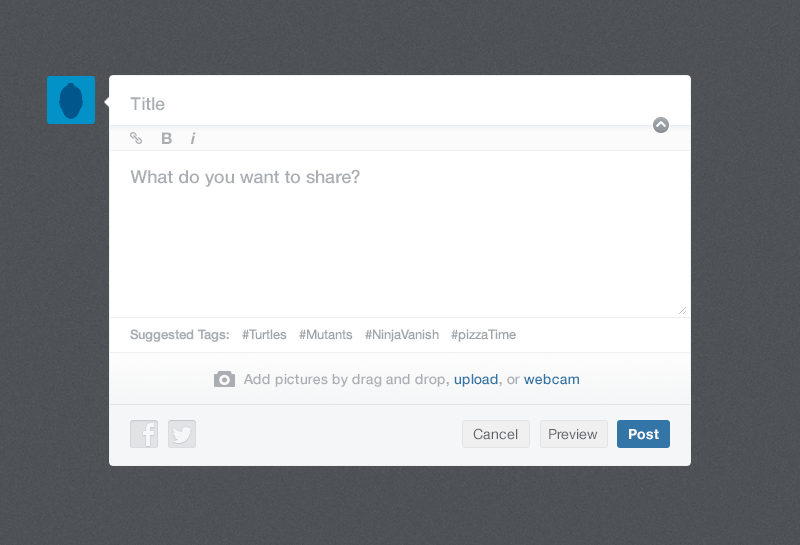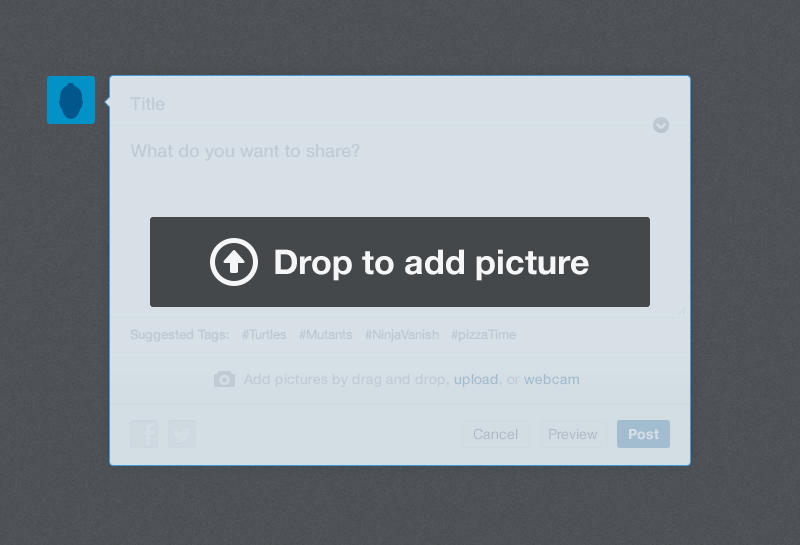 Image Uploader: This is showing what images look like while uploading. Note the progress bar built into the image preview.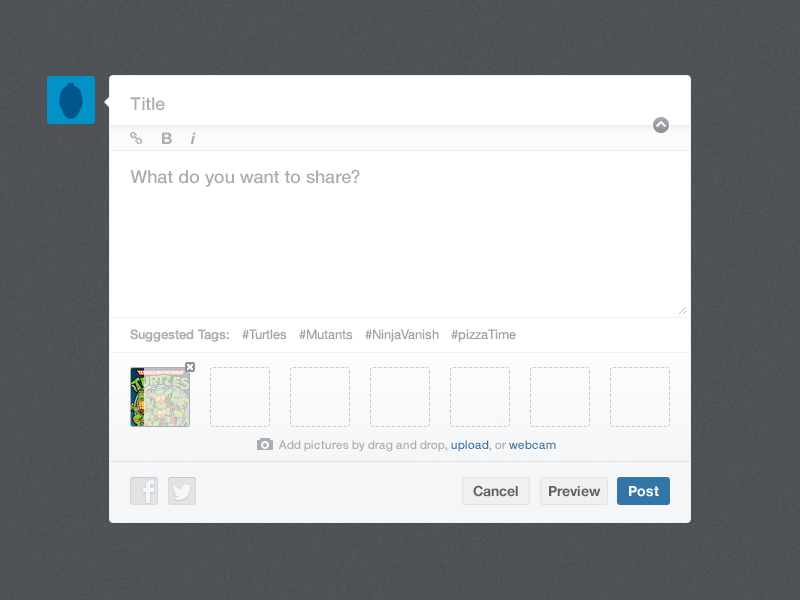 Designed to be fully responsive this is the Default and Markdown views at min size.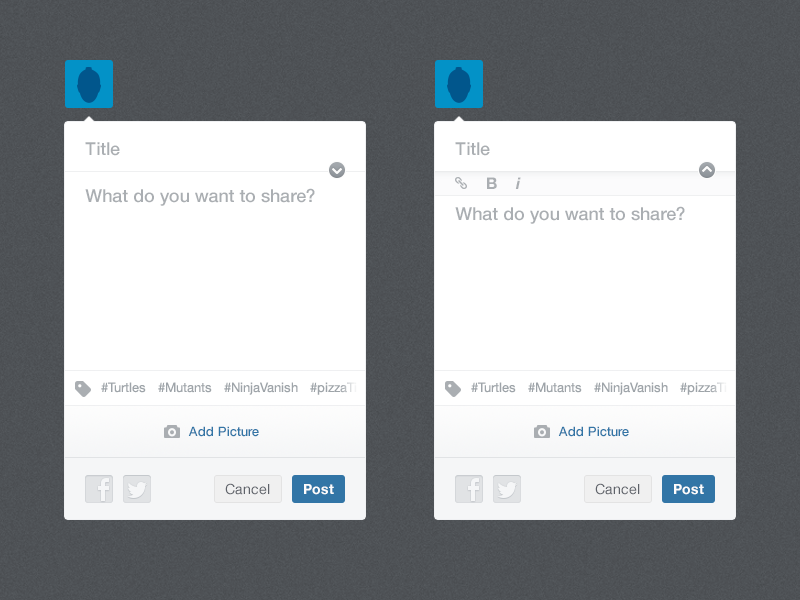 Image Uploader and Link Attachment Preview States: